IBM Planning Analytics Version 46 will be released on October 15, 2019. The release includes a number of exciting enhancements to IBM Planning Analytics Workspace as well as fixes and updates to IBM PAX (Excel) and the system overall. Key highlights are the following:
Numbers formatting in IBM PA Workspace
The ability to set format directly from the front-end is being added. This makes it much easier for users to pick the right format in their specific views and reports. A set of pre-defined formats as well custom formatting options are available.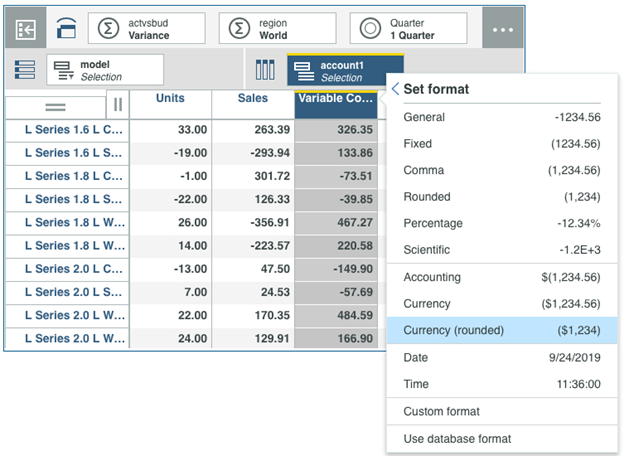 Drill-up on Visualization in IBM PA Workspace
A feature that allows drilling up on a visualization is finally available – until now drill-up was only possible using the "Undo" button, this feature will provide more flexibility in navigating and analyzing individual tables.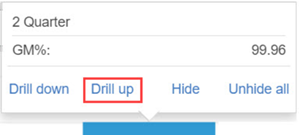 Additional technical enhancements to IBM PA Workspace
Ability to unload a cube from memory - this allows for temporary reduction of RAM use during times of high usage or issue resolution
Setting of thresholds and alerts for individual databases in the Administration page - this simplifies configuration and facilitates unique threshold and alert settings for each database
Combining system resource thresholds and alerts in a single configuration page - this simplifies configuration in all environments, both cloud and local, plus provides greater control in monitoring multiple agents in PA Local
Click HERE to find more detail and information on the above items as well as all IBM PA Workspace releases by version.
In addition to the above, 15 fixes and defect corrections that are released in IBM PA Version 46, including IBM PAX and general system issues please click HERE