Enabling Single Sign-On for IBM Planning Analytics Local
A detailed step-by-step guide to facilitate successful configuration of IBM PAL for SSO
Background
Enabling Single Sign-On after an upgrade to IBM PA Local is a key universal requirement across most IBM PA installs. The ACG "SSO for IBM PA Local Guide" provides detailed, step-by-step instructions on how to enable the capability based on our experience from multiple IBM PAL Upgrades in various environments. This 13-page document contains detailed guidelines for the install including screen shots, sources for any SW that needs to be installed, code blocks with specific commands and syntax.
Configuration Guide Outline
The guide outlines detailed configuration steps in the following categories: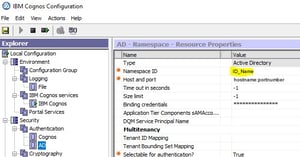 Initial Assumptions
IIS Configuration
Install and Configure Gateway

Gateway Install
BI_INTEROP Files Addition and Configuration
Connecting Gateway to Windows IIS

Configurations Edit
Other Adjustments & Final Testing
Configuration Guide Content
The guide will include the following:
Key assumptions and starting configuration
A detailed walk through of the configuration step-by-step
URLs for upload of required tools and drivers
Screen Shots of views and configurations to facilitate the setup
Sample code that can be embedded in your environment
Final adjustment and testing guide
Please click here to request the full guide.
Contact ACG to discuss how we can help with a smooth and efficient upgrade and configuration of IBM PA Local